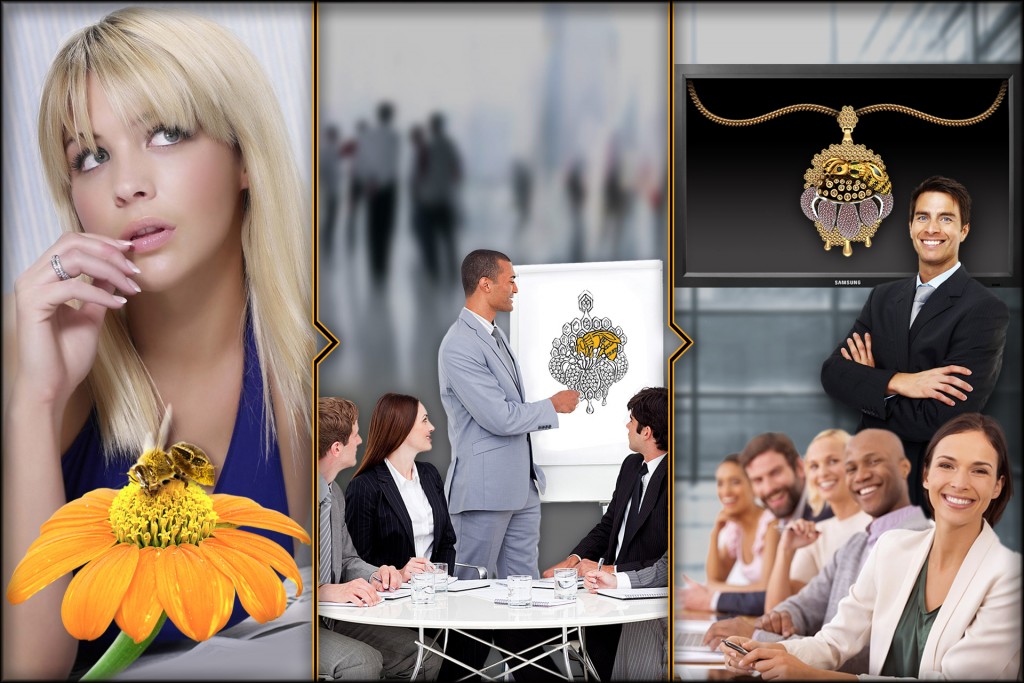 There are dozens of groups around Facebook about 3D jewelry design and 3D modeling. One may be lost in this endless list. We tried to filter the most popular, informative and safe groups to follow. Read, and choose the group that is best suitable for your needs.
Follow this group if you are a desperate lover of ZBrush jewelry. As you may know ZBrush is a digital sculpting software combining 3D/2D modeling and texturing. It allows using a proprietary "pixol" technology: storing lighting, color, material, and information about the depth. The main advantage of ZBrush is that it is more designed toward sculpting.
The updates are pretty fast. And there is a strict admin, who keeps an eye for spam.
2. Jewelry manual designer
This group is a very popular one among the manual 3D jewelry designers. People from around the world share with their experience, thoughts and concerns. You can find different works with different materials. Gold jewelry, steel jewelry, silver jewelry… etc.
3. Fashion Jewelry
If you want to stay updated about the latest jewelry designs and news, then this group is just for you. You can find news about most famous jewelry designers, cad designers, top business manufacturers, wholesalers, retailers, branded jewelry, production machinery and much more.
4. Jewelers & Jewelsmiths
This is a group for jewelers, wholesale diamond dealers, manufacturers, and retailers to connect and discuss jewelry and digital media trends and developments, latest news and discoveries.
It is one of the most populous groups on Facebook with many professional participants, including fashion and 3D jewelry designers from around the World …
5. Universal jewellery group!
Follow this group and it will help you to develop the business by knowing the customer demands in market. A lot of designers get orders, interact with the jewelry industry, and develop their own database.
You will find many new concept techniques, new creative designs of jewelry, and why not maybe even get hired by someone.
6. Jewellery Facebook
This group is mostly specialized in 3d jewelry model exchange, buy and sell. If you have some models which you want to share, or you are planning to trade some of them with the other members of the group, then this page is just for you. There are all types of jewelry models for sale, and to download for free.
7. International jewelry designers
A group for multinational jewelry designers. It has over 13,000 members and is still growing. The page is pretty responsive, and you will get any type of help regarding your concerns. There are a lot of modelers and designers among the members of the group creating unique 3D jewelry models, so you are all caught up.
8. JDD-jewelry design drawings
One of the best groups you can find on Facebook for professional jewelry sketches and design. Most of the members are designers with long experience in jewelry sketching. The group is for hand-drawn sketches only, so be aware that all the other content and data will be removed.
9. Minerals & Gems For All
A great group for those who are interested in wholesale gem and mineral sale. There are no restrictions for posting every type of minerals, gems and jewelry both for sale and for trade. Any member can add his/her mineral and gems any time and get a business going. The admin is pretty strict, so no irrelevant posting is allowed.
10. 3D Models and Design – Rhino, Maya, 3DS Max, Sketchup, AutoCAD – Rendering
Group members can share and discuss pictures of their works created using Rhinoceros, Maya, Sketch-up, 3DS MAX, AutoCAD or any other software used for 3D modeling and/or rendering of 3D objects. This group is also open for any type of jewelry topic discussions.
Other topics about the modeling process: