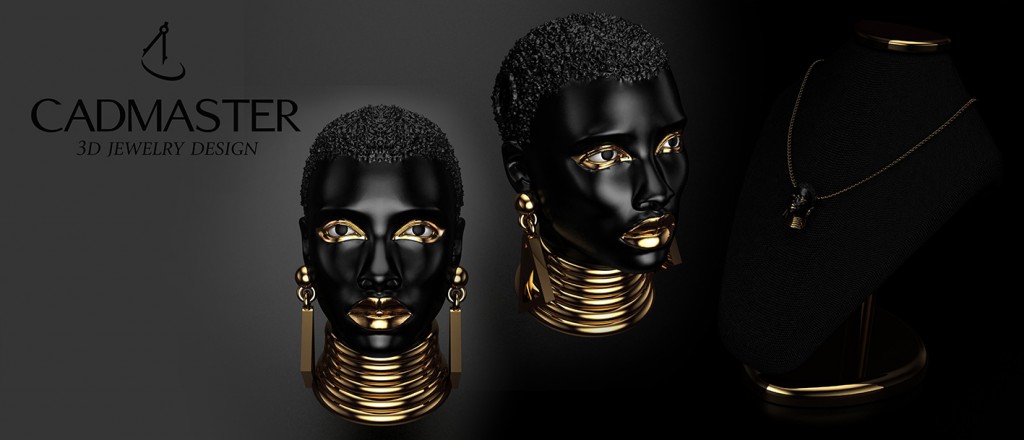 ZBrush is a 3D modeling software created by Pixologic. It is commonly used in digital sculpting. It .
Features and interface of ZBrush
ZBrush is advanced software with powerful features. Through ZBrush you can sketch out the initial concept of jewelry model and then create the 3D model.
The creation of models is generally based on polygonal modeling which is intended to be easy for use.
The distinguishing advantage of this software is the 3D jewelry rendering in real time. It greatly simplifies the process of creating the desired 3D jewelry model. You not only can "sculpt" a jewelry model, but also "paint" it, drawing the strokes with depth. That means, you do not have to paint shadows and highlights, so they look natural. ZBrush will do it automatically. Also it works fast with the standard 3D jewelry objects using a brush to modify the geometry of materials and textures. It will be achieved due to an incredible number of polygons. Using special techniques, you can raise the settings to dozens (if not hundreds) of millions of polygons.
It is based on the principle of working with tools and brushes that allow you to improve the process of classical modeling.
You can create realistic renderings with light and atmospheric effects directly in the software ZBrush.
The use of Zbrush in digital sculpting
Digital sculpting in ZBrush allows you to model with an amazing realism creatures, humans and inanimate objects!
ZBrush is the most widely used 3D software in the world of modeling. It is an integral part of the creative workflow and in the development of films and games. Using tools ZBrush you can easily create realistic 3D characters.
Pixologic ZBrush is based on a combination of classical sculpture and innovative technology. This makes the creation of a model in a creative and intuitive process!
You will also be able to create an expressive and realistic natural environment. It includes the full cycle of creation of the 3D models, starting with the idea and ending with the final rendering in ZBrush. Much attention is paid to the anatomy and the artistic image of models, proportions and styling effects.
Zbrush with other 3D modeling software
ZBrush is suitable to create realistic textures and materials by incorporating principles of the art lighting and rendering. Many of jewelry CAD designers are using not only Rhinoceros or Matrix, but ZBrush software for virtual modeling.
In other words, ZBrush allows you to sculpt a 3D model from plasticine or clay With the only difference that we should not get our hands dirty and you have the opportunity to apply the finest textures and designs on the model.
It is perfect for adding flowing organic shapes to the strict geometric objects created in the Rhino. Thanks to a special technology it allows you to create plastic objects of any complexity. You cannot think about the limitations of the old opportunities in 3D graphics, and freely surrender to the creative process of creating your own masterpiece.
All this can be done quickly on a computer in several different ways, using different materials for visualization.
There is only one problem: ZBrush interface and operation is very different from the usual 3D modeling programs such as 3D Max, Maya and even Mudbox.
For a jeweler who creates his models on a computer, knowledge of ZBrush is necessary as the air.
Other topics about the modeling process: