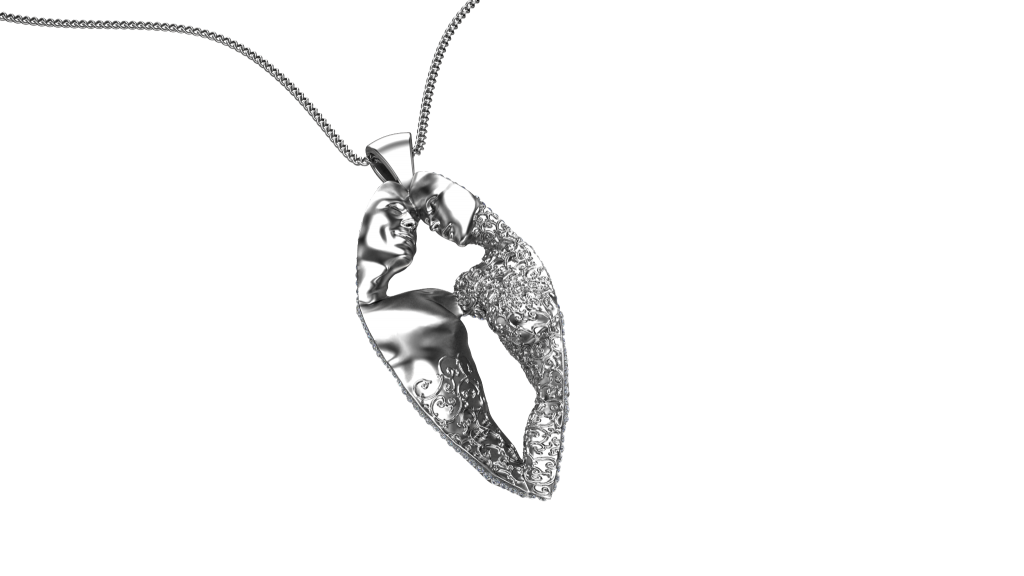 Silver jewelry design is considered the sign of elegance, chic and versatility. Silver jewelries are generally designed in classic materials including metal, pearl and enamel. Among the silver jewelry design collections a great place are taking the necklaces, earrings and bracelets. They are combined with a range of gemstones as amethyst garnet, or turquoise.
In mythology, brilliance of silver is combined with that of the Moon, as opposed to gold, closer to the sun. Due to the purity of its appearance, silver was originally a metal more precious than gold quickly being used as currency. That's why it has become one of the preferred metals for jewelry makers. Silver is an elegant choice that complements many styles.
Silver jewelry is a part of your outfit
Woman can choose silver jewelry for any occasion. Sterling silver jewelries with semi-precious red stones are an ideal solution for elegant outfit. This will stand out with captivating originality. Sterling silver jewelries are complementing necessary details of overall look. With a wide range of original accessories can be added as a strict classic suit, and emphasize the delicate elements of feminine dresses.
Silver charms are shining with fancy and unique design and are always on top of fashion and style. Refined silver jewelry is the right choice for any occasion. You can easily choose the right product for the solemn occasion and for the wardrobe for every day.
Jewelry in silver black and white or with transparent inserts is fitting perfectly for office dresses and cocktail dresses. Silver jewelry in animalistic and vegetable design is welcome acquisitions for lovers of natural motifs.
Silver jewelry as a gift
When choosing natural shades in clothes silver decorations with colored inserts can harmoniously complement it. Silver accessories with glamour and elegance with unique decorations are widely used in the whole world as special gifts for women or loved ones.
Silver jewelry is classic, modern and conventional assets for both men and women where the price is distinguished by its singular brilliance.
Types of silver jewelry
Today there are several types of silver jewelry. Each one has its characteristics: necklaces, bracelets, rings or earrings. The majority of jewelries are polished today but you can also possible to opt for a more natural appearance. It will fit to a natural style. With an imagination you can create original and varied creations.
Silver jewelry is delighting women, not only by their exceptional brilliance, but especially by their solemn presence. If a man wants to give a gift to his spouse or some other special person silver ring, silver earrings, silver bracelet or silver necklace will please them both.
When choosing from entirely silver jewelry there are models with different beads or stones. Thanks to the variety of colors of beads, you will find the jewelry modelings matching your outfits. The jewelry designs on the market are to meet all demands.
There are jewelry models made of gilded silver. These models are considered as democratic alternatives to gold jewelry.
How to find out if the jewelry is really is silver or silvered only?
The real silver is a precious metal that can last for years. If the silver is used and well preserved, the metal can last long in very good conditions. Silver really is a flexible type of material, and it is impossible to use only silver to elaborate jewelry. It will always be merged with another metal.
For a metal to be considered silver it must be composed of at least 92.5% pure silver. Pure silver usually contains about 7.5% of another metal, usually copper. Like other metals, gold or platinum for example, the silver must be accompanied by a stamped notice that tells the purity of the metal.
Other topics about the modeling process: