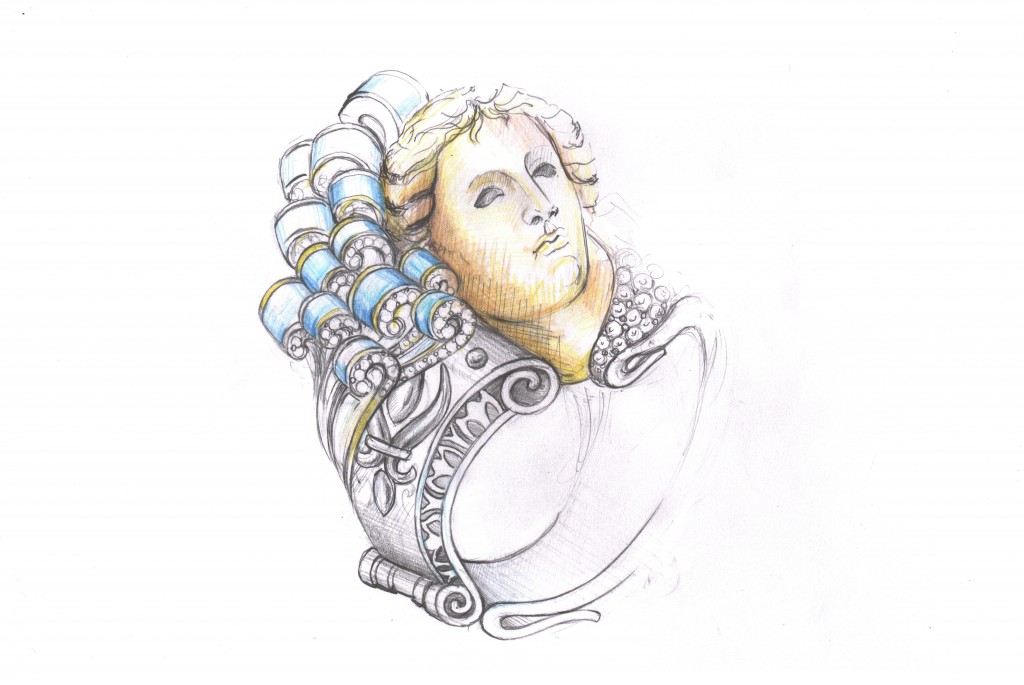 Gold jewelry will be the most precious metal and nice design of all time. Ornaments of this precious metal will never go out of fashion. It talks about the high status, material well-being and good taste of the owner. Today, jewelry models made of gold are no longer available only for elite. The democratic models are also affordable for the general consumer. Correctly matched decoration will always be an interesting addition to the image.
There are available jewelry models made of gold and silver classic and modern design, with inlays of precious and semi-precious stones.
Gold jewelry is a spectacular piece of your image
Gold jewelry models are varying from jewelry rings, earrings, pendants to other women's and men's jewelry sets.
A well-chosen jewelry model serves several functions. First, they emphasize the natural beauty and individuality of its owner. Second, they help make the necessary impression on others. For example, demonstrate the success of our business partners, or to charm the opposite sex.
Some scholars argue that the first decorations appeared before the clothes. For their manufacturing primitive people used shells, stones, bones of animals, plants, fruit. With the discovery and development of the processing of precious metals like gold began to make jewelry. It served as a symbol of high social status and wealth.
Gold elegant earrings, rings beautiful, luxurious necklaces, chains and bracelets are all modeled to create a refined image.
Jewelry is made of different precious metals: silver, platinum, white, lemon, red gold. Metal gloss can also be complemented by the radiance of precious and semi-precious stones: diamonds, rubies, emeralds, fianites, pearls, amethyst and so on.
Selection of jewelry design is a matter of taste and personal preference. However, there is one unwritten rule. At a time can be worn no more than three of jewelry. It could be earrings, a ring and a chain or bracelet, earrings and ring. If you like to decorate your hands, remember that the standard is the presence of not more than three rings.
Gold jewelry as a gift
The beauty and brilliance of the precious metal are more appreciated by our ancestors. Today, gold jewelry remains the most desired gift, not only for women but also for men.
The market is full of new gold models and current sets of jewelry such as rings, earrings, bracelets, pendants, necklaces, brooches, chains, cufflinks, piercing, tie clips and many other products with topical and unusual design.
Gold Rings
You can meet among gold rings the gold rings of white, red and yellow gold. The most people recognize gold jewelry as the most beautiful metal in the jewelry trade. Even in the most ancient civilizations of the metal used to make jewelry and figurines in gold.
Having a gold ring with diamonds is the desire of every girl from childhood. Each of them is trying to emphasize its particular nature and the body. Businessmen prefer large rings and signet rings with massive stones. Young and fragile girls choose a neat gold rings, gold bracelets, curly and stylish gold earrings. Adult business women prefer to choose rings with diamonds and pearls. Each picks up gold according to character and taste.
Gold Earrings
Decorating can tell everything about its owner, its character and taste. In addition, a gold ring – a great accessory, supplementing any female image and creating an amazing and unique style.
Of course, women love the most rings with precious and semiprecious inserts, the most popular jewelry among women and girls. Shine and splendor decorations one can not remain indifferent.
Gold Pendants
Gold pendants are gifts for all occasions. Gold pendants are relevant at all times and will appeal to anyone, regardless of gender, age, social position or status. Jewelry assigned to decorate the bust can be an unforgettable gift for the anniversary, to Women's Day, or just to show your love in an original way, if desired. The charming effect of gold jewelry is enhanced when combined with clever gems. It can immediately be seen the light in the eyes of who designed jewelry.
Other topics about the modeling process: